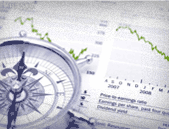 GALLILEO is characterized by a portfolio of clients composed of both private companies and public structures:
-Private companies mainly designate companies that are leaders in their industry, service sector or distribution sector, most often listed and with worldwide influence. -Public or semi-public organizations are local or regional governments, unions, Ministries, Governmental Agencies or public institutions.
GALLILEO has also supported foundations and associations in their positioning on targeted sectors.
Focusing on those specific sectors gives us greater strength on technical aspects (environmental, pharmaceutical...). It enables us to fully understand how groups interact and how regulation and organization frameworks are set up.
HEALTH CARE
-Doctors in offices -Doctors in hospitals -OTC -Pharmacies -Optics -Dermocosmetics -Hearing aids -Food supplements -Hygiene -Well-being -...
ENVIRONMENT , SUSTAINABLE DEVELOPMENT, UTILITIES and OTHER INDUSTRIES 
-Environment (waste, water, biodiversity…) & Sustainable Development -Utilities, Services for local governments and industries -Energy & Renewable energies -BTP / Construction -Immobilier / Audit Energétique / Diagnostics Immobiliers/ Urbanisme -Facility management -...
LOCAL GOVERNMENTS
-Government, Ministries, Public Administrations and National Structures -ADEME -Local governments: Regional Councils, General Councils, Municipalities, Structures comprising different towns -Associations -...
OTHER SECTORS
-Food Market & Consumer Goods -Retail -Distribution networks -Equipment goods -Banking / Insurance -Communication/ Media/ Leisure -Games -Personal services -...
HR MARKETING / EMPLOYER BRANDING
-AUDIT -CONSULTING -BANKING -I.T. -ENERGY -LUXURY GOODS -CONSUMER GOODS and RETAIL ...

-MARKETING -FINANCE -PURCHASING POLICY -PRODUCTION ...