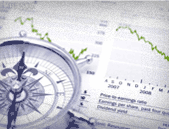 GALLILEO's goal is to support economic players, either from the private or the public sector, when dealing with Strategic Marketing and Business Development.
As a genuine partner of managers who have to make strategic decisions, GALLILEO works with 4 interconnected capacities to deliver recommendations and transform them into positive results:
MARKET RESEARCH AND ANALYSIS
To build winning strategies, we accompany our clients by closely adapting to their customers, to their market and to their environment.
For this purpose, GALLILEO provides its clients with a strategic vision of the market they work on and of the markets they aim for.
GALLILEO relies on strong skills of of DATA COLLECTION (documentary analysis, quantitative studies, qualitative studies, competitive benchmarks,…), of ANALYSISand of the
CAPACITY TO DRAW RECOMMENDATIONS
STRATEGY
Thanks to the knowledge acquired through market research and analysis, GALLILEO helps top management, marketing and sales director and teams to build winning strategies.
Through a precise analysis of opportunities, of market risks and of our clients' assets, we help them conceive new offers, new services or new strategies.
OPERATIONS
Thanks to its deep knowledge of market research and thanks to its strategic skills, GALLILEO brings operational support to its clients in order to help them to:

Expand and make the best of their actions:
Optimization of customer targeting Support Business development Rationalization of the pre-sale process Support for client's major RFPs
Measure, conduct and communicate on the impact of actions:
Measure the impact of your actions Put in place a monitoring system and performance guide Help communicate on results of projects
HR MARKETING
A good understanding of the market, relevant strategies and good conditions behind decision-making, will not lead to the success of a strategic project if the people within the company do not have enough potential.
GALLILEO therefore guides its clients on questions of change, of recruitment of the best candidates, of loyalty of potentially key people,...